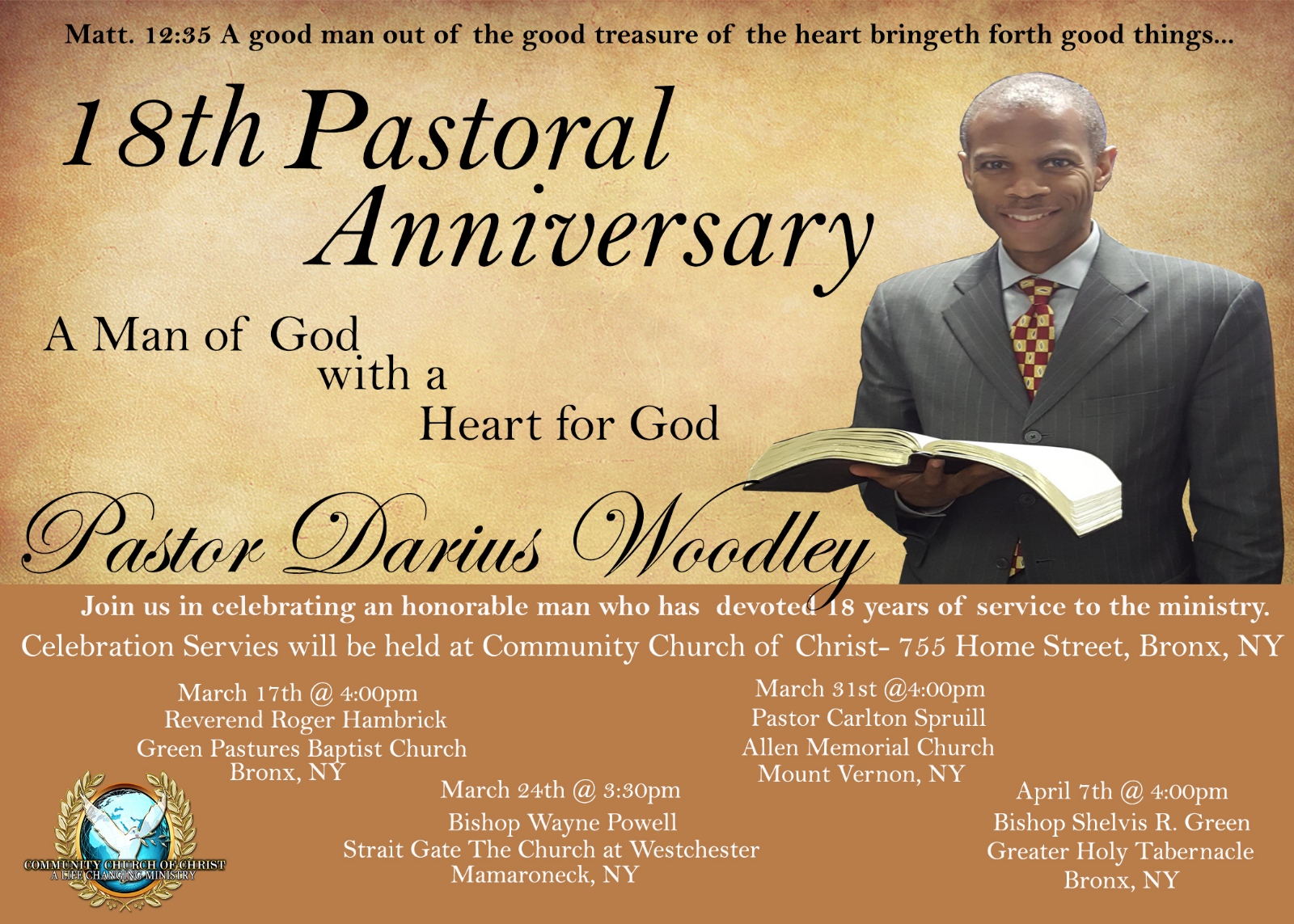 Celebrating Elder Darius Woodley's 18th Pastoral Anniversary – March 2019
Come Worship With us!
Broadcast Time
Sunday 10:30 AM
Our Mission:

To bring people into relationship with Christ and help them reach spiritual maturity.
To effectively glorify God through the way we conduct ourselves, teaching others to do the same.
Download Our Mobile Church App:
View Community Church of Christ live broadcasts and archived videos on the Sunday Streams apps for Apple iOS or Android devices by entering
our Church ID "ccocm" after downloading and installing your free Sunday Streams app
.
Related Files

LiveStream.jpg
Sharing Tools
Online Resources
We Thank You For Your Generosity!